Outlaw XP Series Zero-Turn Mowers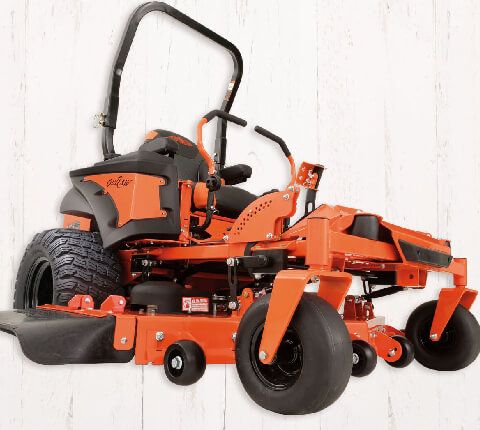 SHOWCASES EVERYTHING WE'RE KNOWN FOR, ESPECIALLY GREAT VALUE.
We've thrown everything you've ever asked for into the industry-leading Outlaw XP - along with several innovations that didn't even exist on zero-turn mowers until now. The Outlaw XP is designed and built with one singular goal in mind - delivering the finest cut lawn care professionals and serious landowners demand.
There's literally no innovation or patented feature we've developed that's not represented on the XP. And it delivers years of use with the speed, power and comfort a Bad Boy Mower has become known for. The Outlaw XP sets the bar for every other commercial mower out there, packing more innovation and performance - and all for a better value.
Call for Details
Subject to change. Financing, destination and setup charges not included.

Worry-Free Warranty
Two-year drive, spindle & clutch systems warranty.
Three-year warranty on Kawasaki® and Vanguard® engines.
Specifications
Yamaha® EFI
Kawasaki® FX850
Vanguard® 36HP
Mower
Cutting Width
6100 - 61" ; 7200 - 72"
Cutting Height
1.5" - 5" with Deck Height Control System
Blades
6100 - 1/4" x 2 1/2" x 21", High Lift, Heat Treated
7200 - 1/4" x 2 1/2" x 24", High Lift, Heat Treated
Lift and Height Adjustment
Foot-Assist Manual and Electric Actuator
Blade Belt
Single V-Belt Spring Tension
Anti-Scalp Rollers
6 Total (4 Front, 2 Rear)
Deck Flotation
Floats on (4) 1/4" Deck Hangers
Deck Thickness
1/4" Thick Solid Steel
Engine
| | |
| --- | --- |
| Gross Horsepower/cc | 824cc Air-Cooled Yamaha EFI |
| Cylinders | 90 Degree V-Twin |
| Displacement | 824 cc |
| Maximum Torque | 44.6 ft. lbs. @ 2,400 RPM |
| Fuel Requirement | Unleaded Gasoline (87 Octane or higher) |
| Fuel Capacity | 13.8 Gallons |
| Fuel Filter | Replaceable Automotive Type |
| Cooling System | Air-Cooled |
| Ignition | Electronic |
| Starter | 12 Volt |
| Charging System | 20 amp |
Drive System
| | |
| --- | --- |
| Transmission | Dual Hydrostatic |
| Pump Drive | 12cc Pump Hydro-Gear |
| Wheel Drive | 15 cu.in. High Torque Parker Motors |
| Hydrostatic System Oil | 20W50 Motor Oil |
| Hydrauli Filter | 25 Micron, Replaceable Spin-On Type, 1 Per Pump |
| Pumps (2) | Hydro-Gear 12cc Pump |
| Hydraulic Coolers (2) | 7" 3,600 RPM Cooling Fan; One per unit |
Dimensions
| | |
| --- | --- |
| Weight | 6100 - 1,230 lbs. ; 7200 - 1,310 lbs. |
| Overall Height | 52" |
| Overall Width | 6100 - 64 1/2" / 74" ; 7200 - 75" / 84 1/2" |
| Overall Length | 86" |
| Tire to Tire Width | 6100 - 56 1/2" ; 7200 - 60" |
| Tires - Front | 13 x 6.5 - 6 Smooth Tread |
| Tires - Rear | 24 x 12 - 12 Turf Tread |
| Steering | Dual Level Steering, Independent Control |
| Turning Radius | Zero Turn - Zero Degrees, Turns Within Unit Length |
| Ground Speed (forward) | Up To 12 mph |
| Parking Brake | Internal Parking Brake |